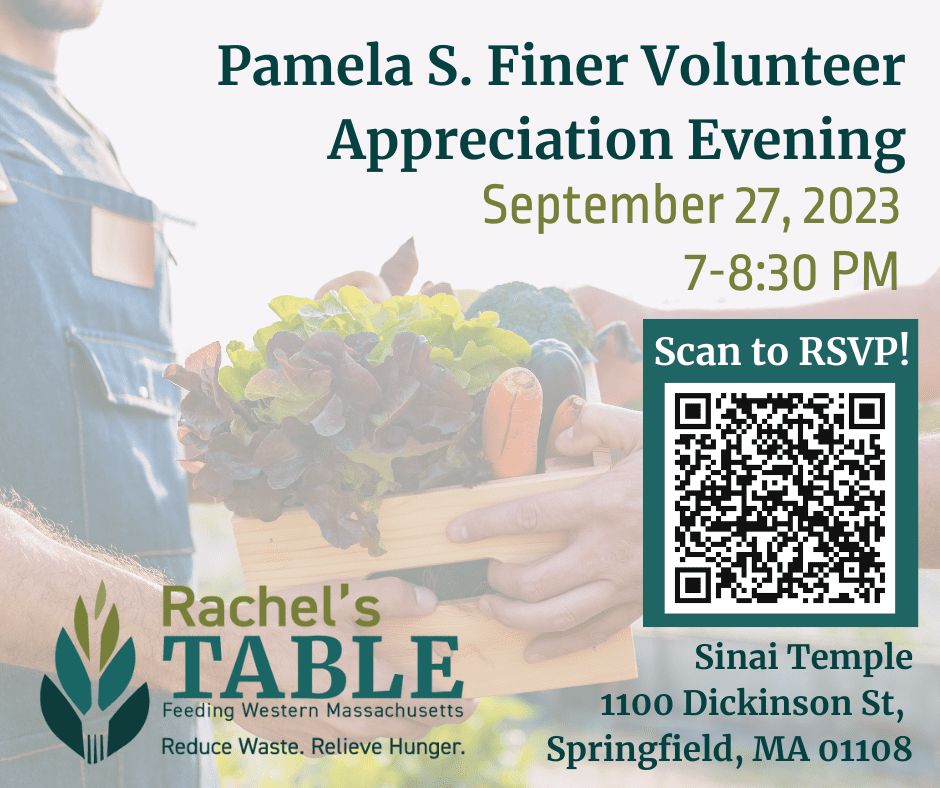 September 27th, 2023
7-8:30pm
Sinai Temple
100 Dickinson St. Springfield, MA 01108
Please join us at the 2023 Pamela S. Finer Volunteer Appreciation Evening to celebrate you. Without you, there is no Rachel's Table. We want to thank you and make sure you know how grateful we are!!
With MC Barry Kriger, Retired Anchor 22News WWLP, come enjoy time with your fellow volunteers – wonderful people like yourself – and let us thank you! Join us for some scrumptious desserts, hear updates on our newest programs, and celebrate our becoming an independent nonprofit.
 Please bring a healthy snack (no nuts) to share with the Boys and Girls Club.
Speaker
Jason Reed, Executive Director of the Chicopee Boys and Girls Club
Jason Reed has been the Executive Director of the Boys & Girls Club of Chicopee for six years.  Prior to that, he served as the Club's Director of Development for five years.  He also served as a member of the Club's Board of Directors for two years before that, while working in the restaurant industry.  Passionate about giving back, Jason has been volunteering for school, civic, and professional associations for over 15 years, currently serving as the Chair-elect for the Greater Chicopee Chamber of Commerce.