Carolyn Fitzgerald — A Woman of Valor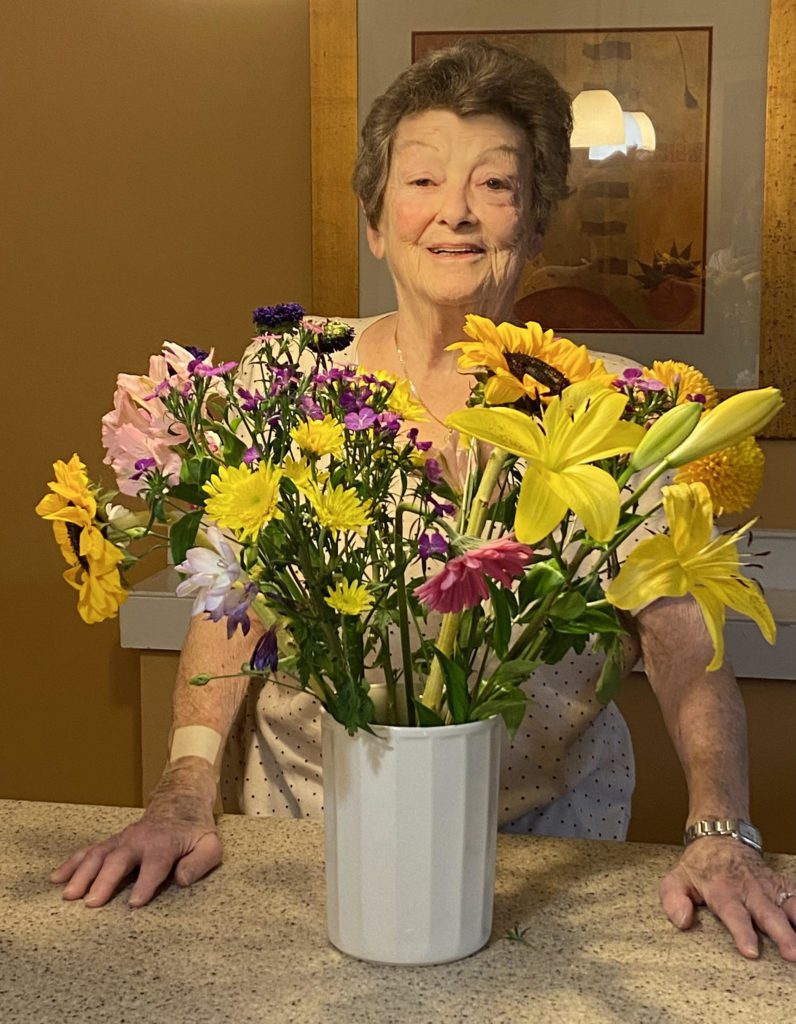 Carolyn Teresa Fitzgerald, a woman of valor, eshet hayil, passed away on September 4th. A Rachel's Table Board member for 16 years, Carolyn was strong, righteous, and wise. As an indefatigable volunteer, she was generous in spirit and with her time. Beloved by the Rachel's Table family, we will profoundly miss her.
Carolyn was an educator, teaching German and Latin at Chicopee High school for 38 years. She guided Latin club students in creating chariots and catapults for entry into statewide Latin club competitions. In one of her last years of teaching, she took a group of Chicopee High School students to tour the ruins of Pompeii. She held great pride in the letters of recommendation she wrote on behalf of her students over the years. Many of her former students kept in touch, correspondence she cherished. It was at Chicopee High School where she met and married fellow teacher George Fitzgerald in 1967. They remained happily married until his death in 2001.
Upon retiring in 1999, Carolyn continued her teaching career as a professor of education at Elms College, mentoring and guiding students in the School of Education. Her work took her to schools across Massachusetts where she observed and evaluated soon-to-be educators.
Carolyn's deep belief in community service led to her dedicated years as a volunteer and board member with Rachel's Table. She made regular visits to farmers' markets, supermarkets, and restaurants to gather food for donation to our Rachel's Table agencies. Reading was another lifelong passion of Carolyn's; she was an active participant in several book clubs. She took great pride in Chicopee's Public Library where she served as a trustee, often bringing out-of-town visitors for impromptu tours. Many of us enjoyed robust discussions about books with Carolyn. She shared the joy of reading with everyone. In her final days, never one to miss a beat, she called to update us on a RT agency. Her passion, kindness, and warm heart are a testament to her dedication to making the world and our community a better place.
Devoted to her family and friends, her generosity, warmth, and fun-loving spirit will be greatly missed.
Her dear son, George Fitzgerald and his partner Lillian Hirales, a large extended family, friends, colleagues, and her Rachel's Table family will treasure her memory forever.