Senator Lesser Gives Rachel's Table $100K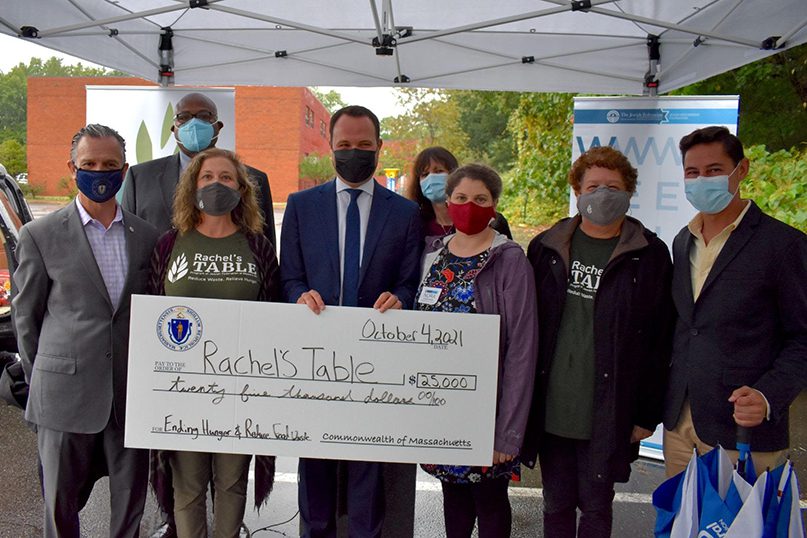 In October, Rachel's Table, a program of the Jewish Federation of Western MA, was fortunate to receive a $25,000 grant from the state budget under the Massachusetts Emergency Food Assistance Program, or MEFAP, due to the support of Senator Eric Lesser. This funding will go towards rental of trucks and vans to deliver more food, as well as towards general operations and food purchases, both of which have expanded since the pandemic began. Rachel's Table is grateful to have the opportunity to continue to meet the demand in sustainable and meaningful ways.
In addition, Senator Eric Lesser, who was impressed with Rachel's Table's increase of distribution over the pandemic, as of the writing of this article, has secured another $75,000 towards the purchase of a refrigerated van so that Rachel's Table can not only deliver more food, but include a larger quantity of items, such as meat and dairy, on a regular basis. We are so grateful for the $100,000 of support that Senator Lesser has so generously accessed for us to help our hungry neighbors! Let's join in thanking Senator Lesser and his staff for all their hard work in representing and supporting our local community!!!